Three Reasons to Book Our Man and Van Services in Willesden, NW10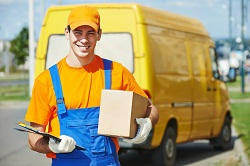 Our comprehensive man and van packages include a valuable service for those of you who need help with your move. Our van and man deals ensure that you have the extra people you need to complete your relocation effectively and efficiently and at a competitive price. For a no obligation quote why don't you give our friendly Willesden Removals customer services team a call on
today?
We think that our man with a van package includes a service which is second to none, so why not take a look at how we can help you below:
• Extra Pairs of Hands
If you want to hire a van and manage the move by yourself then it can be a slow and difficult process. With the problems of finalising a moving date it can be hard to get family and friends on board when you need them, leaving you with little help to carry heavy or bulky items. By utilising our flexible van with a man moving service you will ensure that you have experienced people who are willing to help at short notice and are trained in moving heavy and difficult items. So, not only will you receive extra pairs of hands, but you will also receive a first class level of service from people who know what they're doing.
• Experienced Team
Our skilled man and van team will help you to manage your move in a quick and efficient manner. You won't need to worry about how it's all going to fit into the removal van or how you're going to get it there, instead all you need to worry about is whether it will all fit into your new home! Our professional movers will make sure that your items are loaded securely onto the van and that they arrive at your new home in one piece. We will also ensure that your items are loaded in a logical manner, categorised by rooms or priority, so that you can unpack with ease.
• No Need To Drive Your Own Van
One of the key benefits of using our man and a van service is that it takes the burden off your shoulders. You don't need to go through the hassle of hiring a van, picking it up and dropping it off, we do it all for you and it can still prove to be a more cost effective option. With the extra help you get by our professional moving team, your move can be completed quickly meaning that you may hire our services for less time than what you would, if you hired a van. Not only that but it takes the stress of driving a large and unfamiliar vehicle away from you.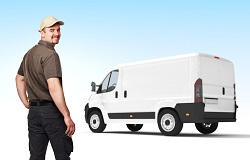 If the above factors appeal to you then give our customer services department a call on
to see how our removal packages can help you with your relocation. Our team will be happy to discuss your needs in length to ensure that you get a service which is tailored to your needs. If any of your circumstances change then just give us a call back and we will be happy to help you rearrange your plans.
So if you are moving and need a reliable van and a man service, then call Willesden Removals on
to get your move booked now.