Five Reasons to Hire Our Movers in Willesden, NW10 for Your House Removals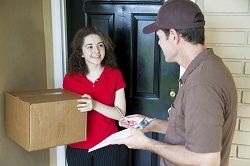 We at Willesden Removals consider ourselves to be a dynamic and professional company which is able to respond proactively to the needs of our customers. As a local mover in Willesden, our company is able to keep in touch with our customers effectively and efficiently offering a reliable and flexible service which is of an exemplary standard. When you call our customer services team you are guaranteed to get a professional response from people who really care. If you would like to make an enquiry about our relocation services, then call us on 020 8746 4526 now.

Our removals company offers an extensive range of services which can be tailored to meet your needs. Whether you are moving house, office, or just some items into storage our movers will be happy to help you organise your move, ensuring that everything is completed as smoothly as possible. Our comprehensive range of moving vans ensures we have something to suit everybody's needs while our additional services can help you with the physicality and planning of the move. Our experienced removal leaders can provide you with packing materials, before helping you to pack your belongings and transport them to your new abode.

There are many good reasons why we at Willesden Removals think that you should take up our offer so why not take a look at some of the key ones below.

• Competitive Prices
Our removals company offers an exceptional level of service and a varied range of packages at very competitive prices. As a local company we are able to keep our overheads down ensuring that our customers pay as little as possible.

• Flexible and reliable service
Our moving team operates throughout NW10 area on a flexible basis ensuring that we can meet your demands even at short notice. We understand that some things can never be set in stone and that it is important for us to accommodate your changing schedule. Not only that, but our customer services professionals will also offer you a reliable service, so that you don't waste any time at all.

• Local Company
As local movers, we are knowledgeable about your area and what difficulties we may endure. You can rely on us to know the best route between your old and new home and any access issues there may be along the way. Our customer services team are also friendly and professional, so you know that you are receiving the best service possible. Call us on 020 8746 4526 now to speak to our expert local team.

• Professional and well-trained workforce
Our experienced movers have received extensive training in the art of packing and safely carrying your belongings. Not only does this ensure that your belongings are in safe hands, it also stops you from overdoing yourself with the carrying of heavy or awkward items.

• Comprehensive range of services
With an extensive range of removal services which can be tailored to your needs, our relocation team can give you the help that you've been looking for. Whether you want to hire our basic man and van service or opt for the added extras we have something to suit almost everybody's needs.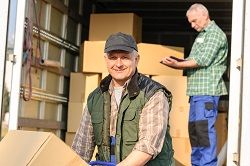 With many other great reasons to use our exceptional relocation deals, our team believes that we are the obvious choice for people and businesses looking to move in the local area. With both basic and comprehensive packages our experienced removals team will help you to progress with your move as quickly as possible. Call us on 020 8746 4526 now to find out how we can help you manage your move.