Try Our Modern Removal Van Willesden, NW10 for Reliable Removals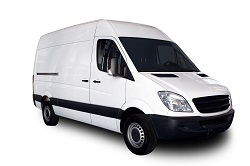 At Willesden Removals we pride ourselves on offering a wide range of modern removal vans to meet the needs of all our customers. Whether it is big or small, we have a removal van suitable for your move which will ensure that all of your items are transported as quickly as possible and at a competitive price. Our extensive moving van fleet is always on hand to offer you a reliable and professional service in all circumstances. If you would like to get some advice from our moving team, then call our local office on 020 8746 4526 now.

Our moving vans are available to hire for all sorts of removal requirements, including office relocations, house moves and the transfer of items into storage. So why not take a look at how we can help you below.

Office Relocations

Our experienced removals team offers a full range of corporate relocation packages suitable for all of your business requirements. With extensive training, our professional movers can help you plan your move from start to finish ensuring that there is no unnecessary interruption to your daily business operations. Whether you need short runs to move your different business units in stages, or whether you need to move everything as quickly as possible, we will ensure that your criteria are met and that everything is moved safely and securely. With an extensive range of moving vehicles we are able to ensure that you will have as many vehicles as you need, so there is no negative impact to your business. We can even help you to pack and unpack your boxes! Why not give us a call for a quote on 020 8746 4526 today.

Moving House

Our relocation packages are designed to ensure that your house move is as pleasant and as stress-free as possible. We don't want the excitement of moving to a new home to be marred by the constant worry of delays or cancellations, we want you to have the move that you dreamt of. Our fully-trained moving staff will help you to load and unload your belongings on and off the van and can even help you with your packing and unpacking if you need. Our relocation team will always respect your privacy and take the utmost care of your treasured belongings to ensure that all of your items arrive in your new home just as they left your old home. Our removals company understands that this peace of mind is of great importance, especially when you are moving as a family.

Storage

If you are looking to move some of your belongings into storage our removal vans available for hire in Willesden are competitively priced and are a reliable way of transporting your items. Whether you need to move large and bulky items, or small personal belongings, our team is on hand to offer advice and organise your project. With our great rates, there is no need to keep your house or office cluttered.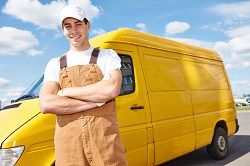 So, if you are looking for a removals van and are interested in taking advantage of our exceptional customer service and competitive rates then get in touch with our team on 020 8746 4526 now for a no obligation quote. Our team have extensive training and are always professional, organised and reliable, so why not sit back and let Willesden Removals manage your move.