Why Using Our Storage Facilities in Willesden, NW10 Might Be Right for You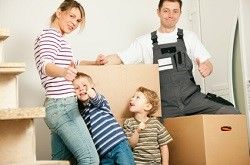 We at Willesden Removals offer a full range of services to meet your storage needs. Whether you need to store items for short or long periods, our trained team will always be happy to offer you advice and find the best deal for you. So, call
now to speak to our experienced moving team today.

Our storage packages are ideal for those of you who are struggling with your move or are not sure what items you will have room for in your new home. Storage facilities can also be invaluable for businesses that need to keep old files and journals for audit purposes. If you're not sure whether using a storage unit in Willesden is right for you, take a look at how it can benefit you below.

• If you need to move into your new home but are still making some final changes then finding somewhere to store your belongings may be an ideal solution. By putting your non-essential items into a short-term storage facility, you can finish decorating your new house without boxes and furniture getting in the way. This helps you make your new place into the home you want it to be without any stress. Once you're ready, our removals company will deliver your possessions to you quickly and efficiently.

• If you are moving abroad, it can be difficult to know exactly what you want to take. In these situations you can put all of your items into secure storage while you travel abroad, giving you plenty of time to decide exactly where you want to live without worrying about the security of your possessions. This gives you the utmost flexibility and time to find the right place for you. Once you have decided what you are doing just give our friendly customer service team a call on
, so we can arrange to ship your items to as soon as possible.

• If you have a small office or are looking to downsize then our competitive storage options may be just what you're looking for. Rather than keeping old files and paper records in your office why not store them in one of our units and keep your company workplace looking organised and efficient. If you ever need access to any of your files then we can easily arrange to drop them to you so you've always got everything you need at close hand.

While self-storage may seem like the cheapest option, our storage packages can save you from the responsibility of storing your own items. Protected units ensure that your items are always safe and secure for as long as you need them. Not only that, but you will never have to worry about remembering where things are as we can drop them right to your door.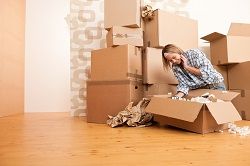 So why waste time trying to find a friend or family member to store your items for you when we can help you to transport and hold your items for as long or as short as you like. Always secure, you will never have to worry about damage or deterioration and will always be able to request delivery of your items at short notice. If you think that our exceptional service could help you then call us on
now to find out exclusive offers on our services.