How to Choose Between Removal Companies in Willesden, NW10
There are many removal companies in Willesden that offer an adequate moving service. We at Willesden Removals believe that our company is a step above the rest offering a professional and high quality service at a competitive price. Our wide-ranging relocation packages are designed to cover all eventualities providing a flexible and reliable service which is second to none. If you think that our moving firm may be of use to you then call our removals team on
now.

Our relocation firm aims to help you from start to finish, whether it is the simple supply of packing materials or the hire of an expert team, we are always available to help you manage your move. We can arrange to pack and unpack your items, load and unload the delivery vans and store your items securely while you wait for your new home to be finished. So whether you are looking for a basic or a comprehensive package we will have a suitable option which can be tailored to your individual needs.

Our packing items are of a superb quality helping to ensure the safe transportation of your belongings. We have a full range of boxes, bubble wrap and parcel tape and can even help you to pack your things if you can't manage it on your own. Our experienced and fully-trained team are skilled packers and will help you to box your possessions in a logical and careful manner. This not only helps to ensure that your belongings arrive at your new home in one piece but also that your items will be grouped in such a way as to make it easier to unpack.

Our man and van team can also manage the loading and unloading of the removal vans ensuring that your safety and well-being is maintained. So there is no need to worry about how you're going to manoeuvre the bulky pieces of furniture out of your home, our moving leaders will take care of all of that for you. So just label those boxes ready and let the movers do the rest for you.

If you need to move out of your current place before your new home is ready then give our storage team a call on
now to discuss what options we have available. With a range of services, we can take care of your items for you for as long as you need. Our competitive transport costs will ensure that you won't be disappointed.

So while there are many removal firms in Willesden, we at Willesden Removals believe that we offer a comprehensive service that has an exceptional level of service. If there is anything that you are worried about then our specialist local team will work tirelessly until a solution is found and will not rest until you are satisfied that the necessary steps have been taken. We know that not all removal practices can guarantee you this level of service and that is why we pride ourselves on excelling in all aspects of relocation.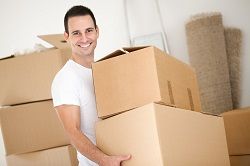 So don't try just any removal companies in NW10 area, give our dedicated customer services team a call on
now to get your competitive quote. Our moving team will help you to develop your ideal removal plan, ensuring that you can focus on enjoying your move and getting settled into your new home as quickly as possible.